Budapest, the Paris of Eastern Europe. Beautiful Gothic revival and art nouveau architecture plus vibrant and eclectic contemporary art scenes, with government-sponsored, interactive muralism (not only does the government pay muralists to create works on the sides of buildings, but you can download an app that makes them move! How cool is that???) This city is every aspiring travel blogger's dream to photograph.
And who came to Budapest only to find out their camera was broken? Oh, right, that'd be me.
Yes, my phone broke almost two months ago. But it was ok, because I also have a point-and-shoot digital camera! (That's how I took pictures in Weimar and Bergen.) A camera which I took out of my bag walking down my first street in Budapest, stopped in front of a beautiful mural in the Jewish Quarter, only to find out that it just had stopped working for no apparent reason.
So instead of taking great pictures to share with you all, I had to make due with taking in the city and committing it to the unreliable film of memory.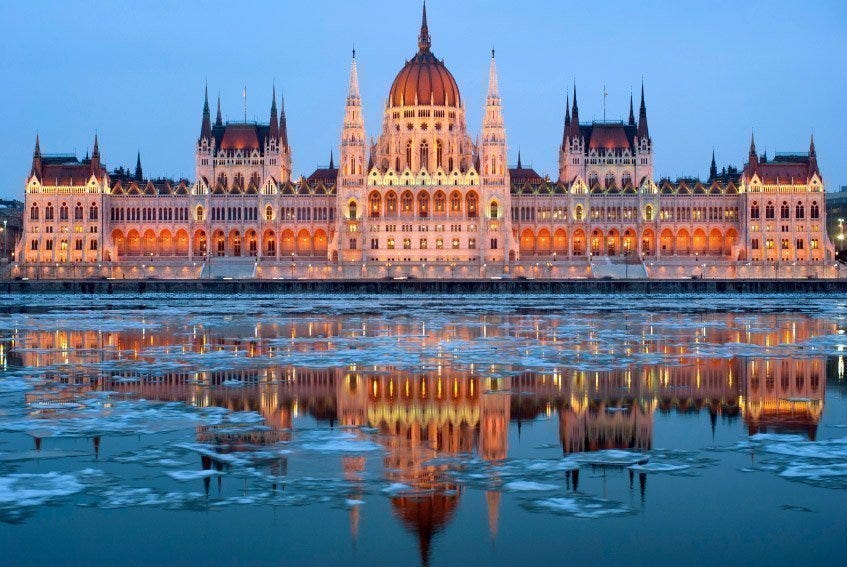 I arrived in Budapest still coming to grips with the results of the US election (although lets be honest, I'm still halfway convinced that this whole thing is a terribly realistic fever dream) not really knowing what to do with myself, if I wanted to get so drunk I would forget there was an election, or if I wanted to sit quietly and feel sad and guilty about what the hell is going on in this world.
On Friday night, I met up with a Budapest native named Kati and we went to Szimpla (one of the famous ruin bars). We talked about the state of the far-right in our respective countries, and how we wish for people to see that new things don't have to be a threat, that we can meet new people and new cultures and still maintain our own identities. Maybe it's just a pipe dream, but is it so much to hope that people realize the xenophobic lies they've been fed are really a cover for sinister agendas by the rich and powerful looking to make themselves more rich and powerful?
Despite the political disarray in the West right now (yes, the far-right is on the rise all over Europe, not just the US), I'd like to think if I can meet people halfway across the world from my hometown and we can think about ways to make the world a better place, maybe all hope is not lost.
Happy Thanksgiving, y'all.
(Also, don't forget to donate to Standing Rock and help actual Native Americans protect their land and resources! Don't be a Pilgrim and let history repeat itself!)